What is the Fastest Type of Internet Available?
Presently, the fastest type of internet available is Fiber Internet. Fiber internet has speeds up to 10,000 Mbps in our area, using fiber-optic glass threads tied together to transfer light signals. This makes it extremely fast and reliable over far distances. Learn more about Fiber HERE.
Benefits of our Internet Plans:
Symmetrical Speed — Same speed for uploads and downloads.
Flexibility — Easy and affordable plans to cater to your specific broadband needs.
Reliability — Stay connected to the internet 24/7 through our solid local network.
Service — Friendly, local and reliable technical support.
Security — A dedicated broadband connection, and the data that goes over it, is more secure than a connection you share with your neighbors and friends!
See services & rates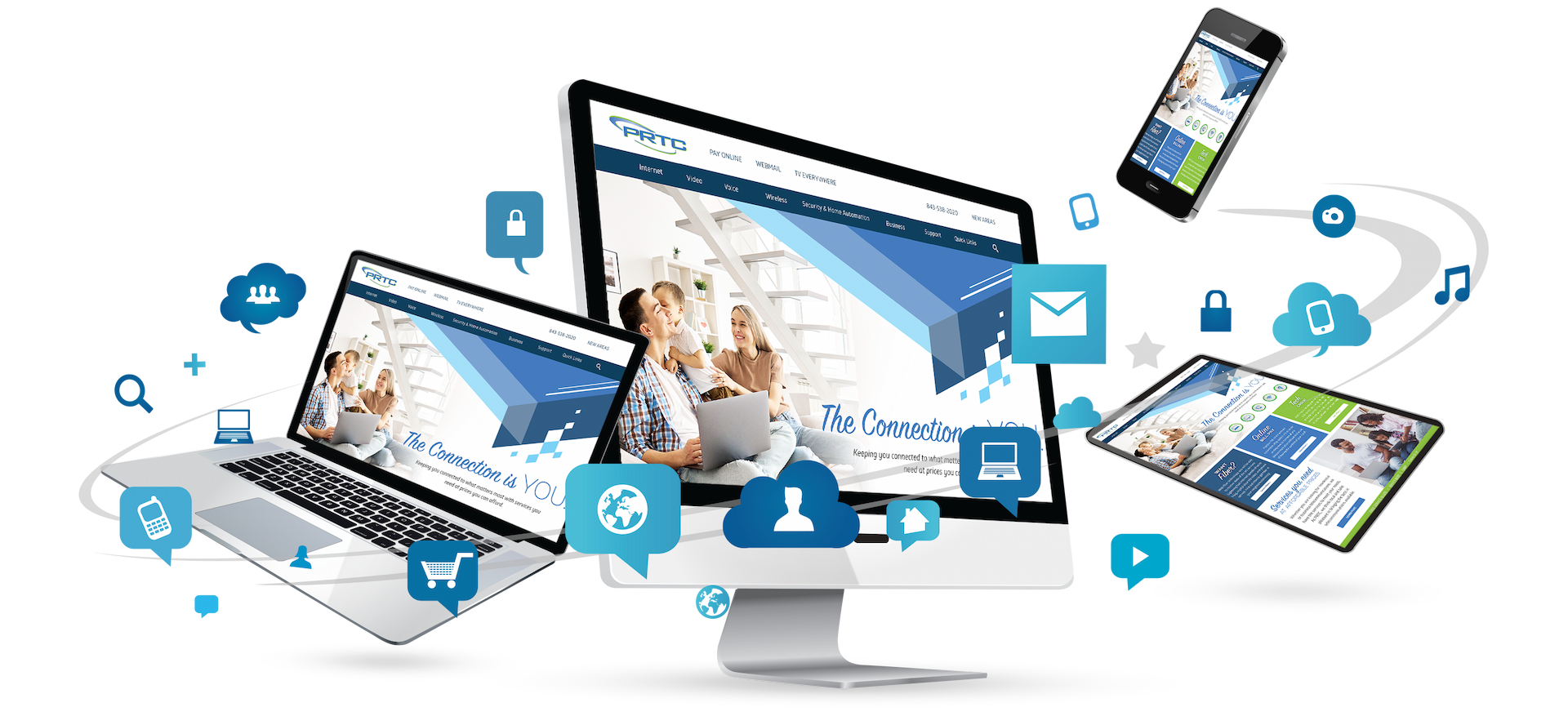 Add Up

Your Internet Activity

Select the Internet activities that occur simultaneously in your household to determine the speed that is best for you.
Click on each icon below that represents the internet activities in your home. Then select the number of devices.
Smart TV's

Music Streaming

Media Sharing
Basic Web

Online Gaming

Uploads
Video Streaming

Downloads

Home Automation
*Recommended speeds are based on providing a good to great Internet experience. Internet activities will work at slower internet speeds, but you will likely experience buffering, lags and slower response times.