PRTC is a locally owned telecommunications/technology provider that has served the South Carolina Lowcountry since 1951. PRTC is committed to providing excellent customer service along with state-of-the-art technologies and service for today's advanced consumer. Whether you are looking for residential or business telecommunications, we have the services to meet your needs.
Our services include:
High Speed Internet
Video
Voice
Wireless
Security and Home Automation
We think local and support our local residents, businesses, and communities.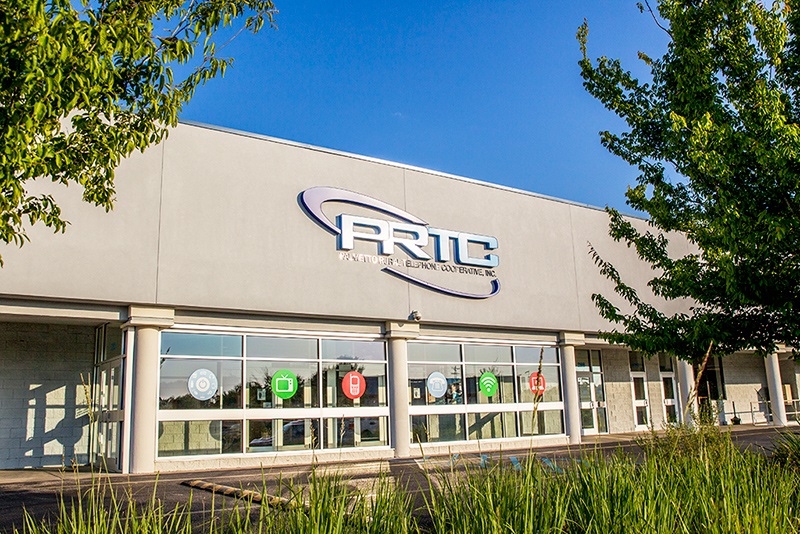 Our History
1950
In February 1950, an 18-member Rural Telephone Committee met at the Colleton County Courthouse in Walterboro to discuss how to meet the need for telephone service in rural Colleton County. The South Carolina Continental Telephone Company had shown no interest in extending its service there, and the committee decided to organize a telephone cooperative, requesting a federal loan for this purpose.
Eighteen months later, the loan from Rural Electrification Administration came through, and PRTC, Inc. held its first formal meeting. Founding Officers, Directors and Attorney were:
Robert G. Padgett, President
J. E. Kinard, Vice-President
Herman M. Tuten, Secretary
Norman E. Spell, Director
W.K. Jordan, Director
L. A. Garris, Director
Lloyd Turner, Director
E. Barnett, Director
I.N. Rizer, Director
Isadore Bogoslow, Attorney
1955
PRTC began providing service to approximately 500 subscribers.
Managers and their terms are as follows:
1955 - Former Director, Norman E. Spell, was hired as the first General Manager 1955-1960.
1960 - Carlton D. Wensil 1960-1961
1961 - Joseph A. McCutchen 1961-1973
1973 - H. J. "Danny" Dandridge, III 1973-2008.
2008 - Jason Dandridge from 2008 – present.
2005
PRTC began service in the City of Walterboro.
2008
PRTC deployed a C15 Compact Softswitch to deliver communication services to residential and business subscribers. The Softswitch seamlessly migrates its legacy network as well as reduces power and floor space requirements by up to 50 percent, allowing PRTC to offer more data services to subscribers. PRTC was one of the first telecommunications companies to offer this technology.
2009
PRTC announced the launch of a digital television product.
2010
PRTC announced the launch of wireless telephone services.
2012
To better serve its customers, PRTC expanded its operations to include a retail store and customer service center at 292 Robertson Boulevard in Walterboro. PRTC not only renovated an abandoned building into a state-of-the-art facility, it successfully transformed the once blighted area into the upscale shopping center, bustling with commerce.
2012
PRTC moved forward with the expansion of the fiber optic network in Colleton County and surrounding areas.
2012
PRTC announced the launch of technical support services to meet computer and networking needs.
2016
PRTC began offering managed information technology services for industry and businesses.
PRTC now serves over 13,000 plus access lines in nine counties through a completely digital host-remote, all private line network with six exchanges. All remotes are fiber optic linked. PRTC is committed to delivering the most advanced technology and the best service for its customers.
2019
PRTC announced the launch of Security and Home Automation services.
2020
PRTC expanded its operations to include a retail store and customer service center at 5811 W. Jim Bilton Boulevard in St. George, SC. Much like they did in Walterboro, PRTC renovated an abandoned building into a state-of-the-art, interactive technology center.