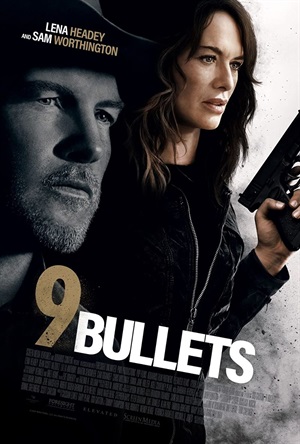 9 Bullets
A former showgirl attempts to get a young boy to safety after a crime boss murders the boy's parents. Starring Lena Headey and Sam Worthington. (CC)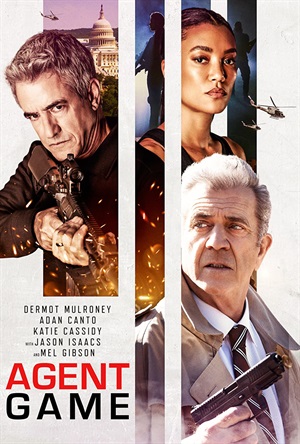 Agent Game
A senior CIA officer assembles a team of operatives for a rendition operation after an interrogation goes awry. Starring Mel Gibson and Jason Isaacs. (CC)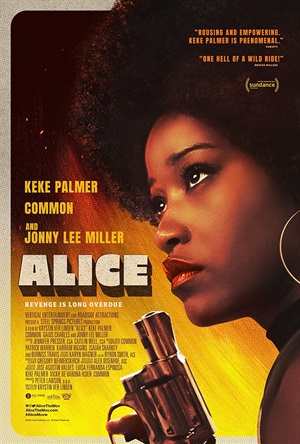 Alice
An enslaved woman makes a daring escape from a Georgia plantation, only to discover that the year is actually 1973. Starring Keke Palmer and Common. (CC)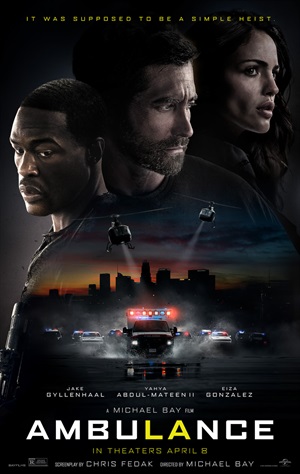 Ambulance
Two thieves steal an ambulance, only to discover a paramedic and a patient are in the back. Starring Jake Gyllenhaal and Yahya Abdul-Mateen II. (CC)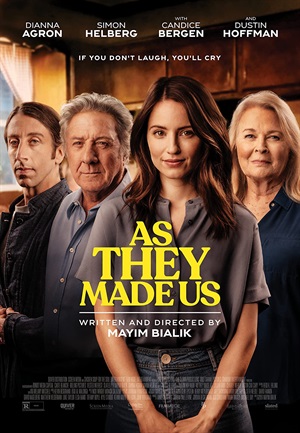 As They Made Us
A new romance for recently divorced Abigail arrives right in the midst of her parent's chaotic antics. Starring Dianna Agron and Dustin Hoffman. (CC)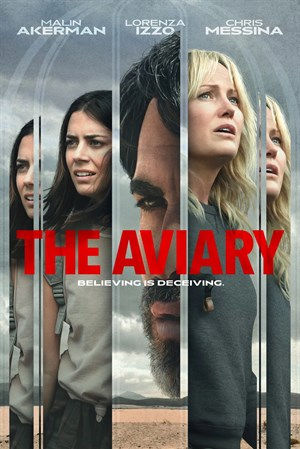 The Aviary
Two women flee to a campus in the New Mexico desert to escape the clutches of an insidious cult. Starring Malin Akerman and Chris Messina. (CC)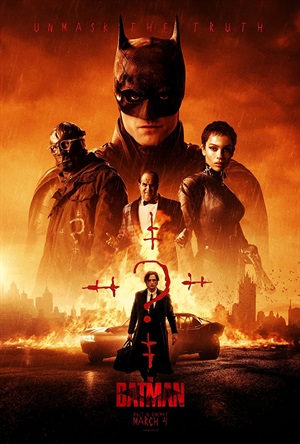 The Batman
When a killer targets Gotham's elite, a trail of cryptic clues sends The Batman into Gotham's underworld. Starring Robert Pattinson and Zoe Kravitz. (CC)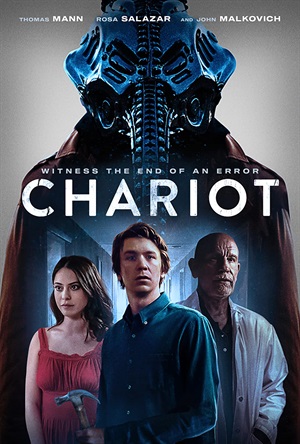 Chariot
Harrison turns to reincarnation expert Dr. Karn when he dreams of a woman he loved in a previous life. Starring Thomas Mann and Rosa Salazar. (CC)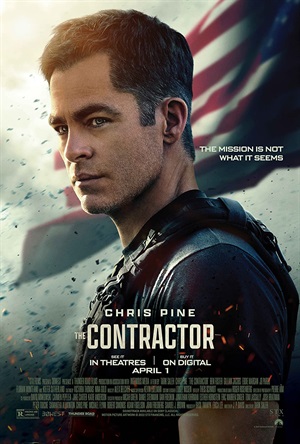 The Contractor
Involuntarily discharged from the Army, James Harper contracts with a private underground military force. Starring Chris Pine and Kiefer Sutherland. (CC)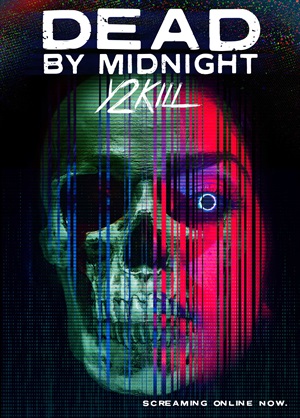 Dead By Midnight Y2KILL
TV station WKIZ runs Dead by Midnight, a horror movie marathon - but those who watch will be dead by midnight! Starring Kane Hodder and Bill Moseley. (CC)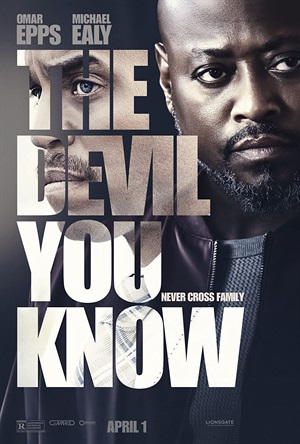 The Devil You Know
Boundaries and bonds are tested in this gritty crime-thriller about family, morality, and redemption, Starring Omar Epps and Will Catlett. (CC)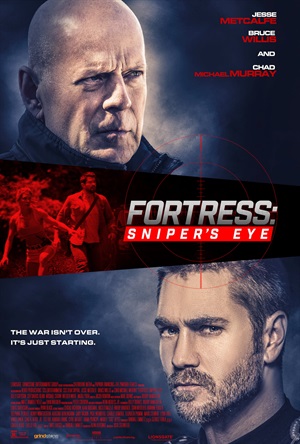 Fortress: Sniper's Eye
A CIA agent confronts the legacy of his dead enemy when his bunker HQ is attacked a second time. Starring Bruce Willis and Jesse Metcalfe. (CC)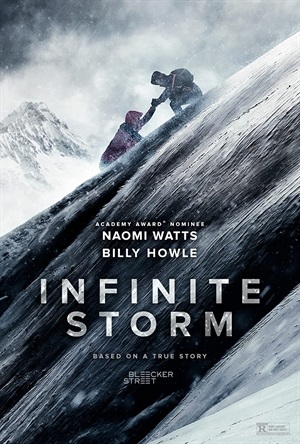 Infinite Storm
When a climber is caught in a blizzard, she encounters a stranded stranger and must get them both to safety. Starring Naomi Watts and Billy Howle. (CC)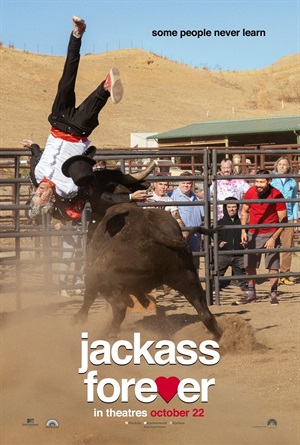 Jackass Forever
The original Jackass crew return for another round of wildly absurd displays of comedy with a little help from some exciting new cast. (CC)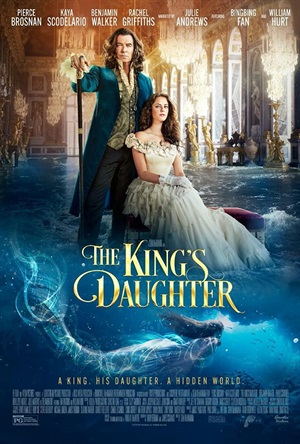 The Kings Daughter
A king seeks to extract a mermaid's power to gain immortality, his daughter threatens to ruin his plans. Starring Pierce Brosnan and Kaya Scodelario. (CC)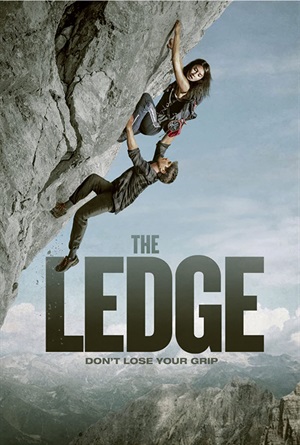 The Ledge
A climber is trapped on a mountain face with four killers stood on an overhanging ledge twenty feet above. Starring Brittany Ashworth and Ben Lamb. (CC)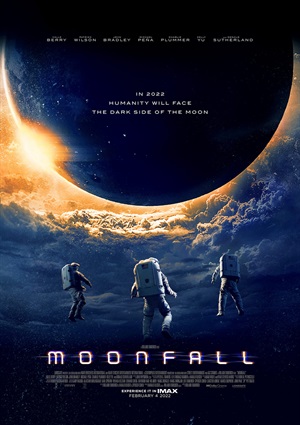 Moonfall
A mysterious force knocks the Moon from its orbit around Earth and sends it hurtling on a as we know it. Starring Halle Berry and Patrick Wilson. (CC)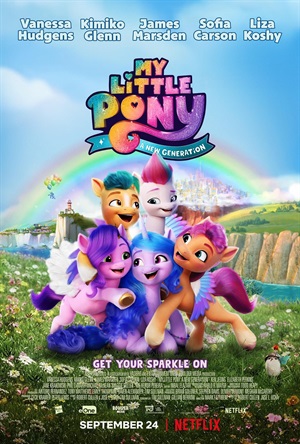 My Little Pony
New best friends Sunny and Izzy set out on an epic adventure to return magic to all ponies in Equestria. Starring Vanessa Hudgens and Kimiko Glenn. (CC)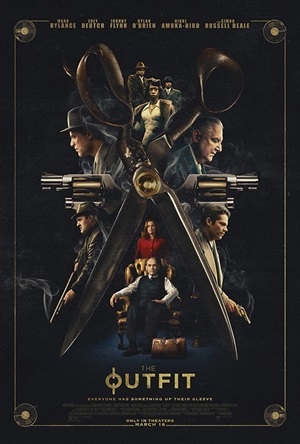 The Outfit
An English tailor ends up in Chicago, where he makes beautiful clothes for a family of vicious gangsters. Starring Mark Rylance and Zoey Deutch. (CC)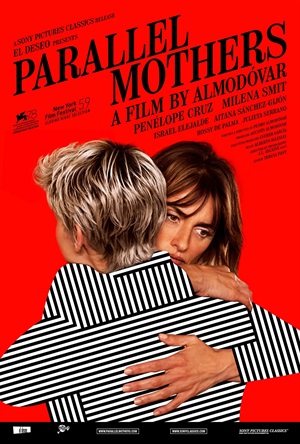 Parallel Mothers
(In Spanish with English subtitles) Two women due to give birth coincide in a hospital room. The few words they exchange will change their lives. Starring Penelope Cruz and Milena Smit.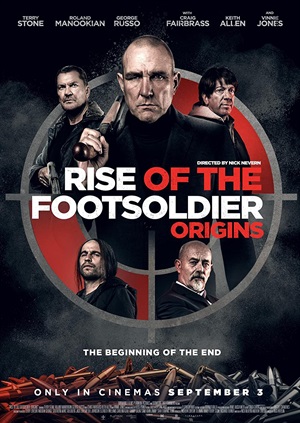 Rise of the Footsoldier Origins
The origin story of how Tucker, Rolfie, and Pat Tate unite to form their own firm. Starring Vinnie Jones and Roland Manookian. (CC)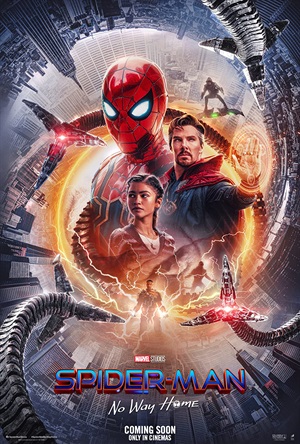 Spider-Man No Way Home
When Dr. Strange's spell to restore Spider-Man's identity goes awry, Peter must overcome his greatest challenge yet. Starring Tom Holland and Zendaya. (CC)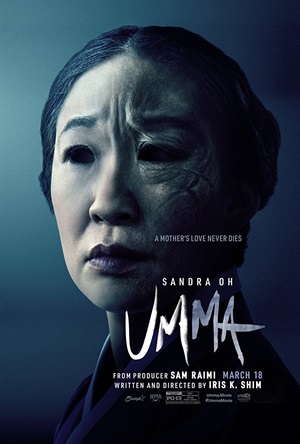 Umma
Amanda becomes haunted by the remains of her estranged mother. Starring Sandra Oh and Fivel Stewart. (CC)
Untold
A hate crime triggers disturbing flashbacks to Gina's childhood stranger abduction. Starring Terri Ivens and Melody Butiu. (CC)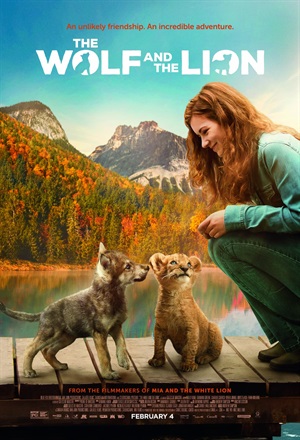 The Wolf and the Lion
After two cubs, a wolf and a lion, are taken from their rescuer, they embark on a journey to be reunited. Starring Molly Kunz and Graham Greene.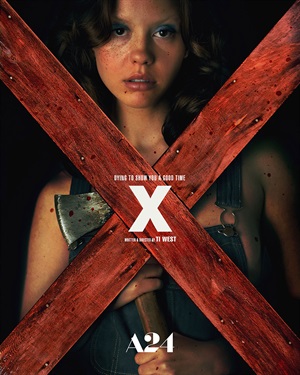 X
A group of young filmmakers set out to make an adult film, only to find themselves fighting for their lives. Starring Jenna Ortega and Brittany Snow. (CC)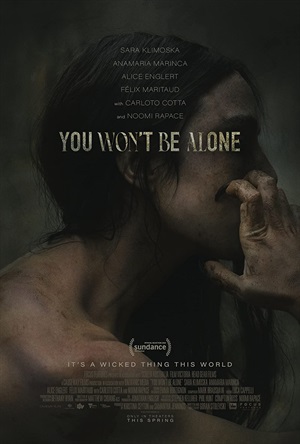 You Won't Be Alone
(In Macedonian with English subtitles) In 19th century Macedonia, a young girl is kidnapped and transformed into a witch by an ancient spirit. Starring Noomi Rapace and Carloto Cotto.